Before you can import books, you need to have entered your API key. See instructions:  Getting an API Key.
Once the settings are configured, you can start importing. Head over to Books > Import to begin the process.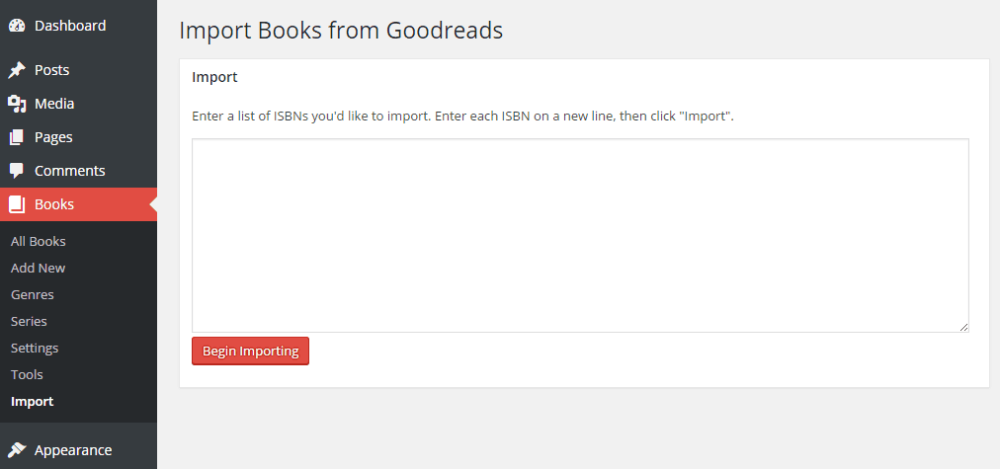 You'll see a large text box—this is where you enter a list of ISBNs to import. Place each ISBN on a new line. When you're ready, click "Begin Importing". You'll see a progress bar, which will increment each time one of the books has been processed.
Any books that fail to import will be noted below the progress bar. A book may fail to import if:
The Goodreads website is unavailable.
Goodreads cannot find the ISBN in their system.
Once the import is complete, you'll see a success message. You can then view all of your new books in Books > All Books.