New authors can be added by navigating to Books » Authors. You will see a form like this: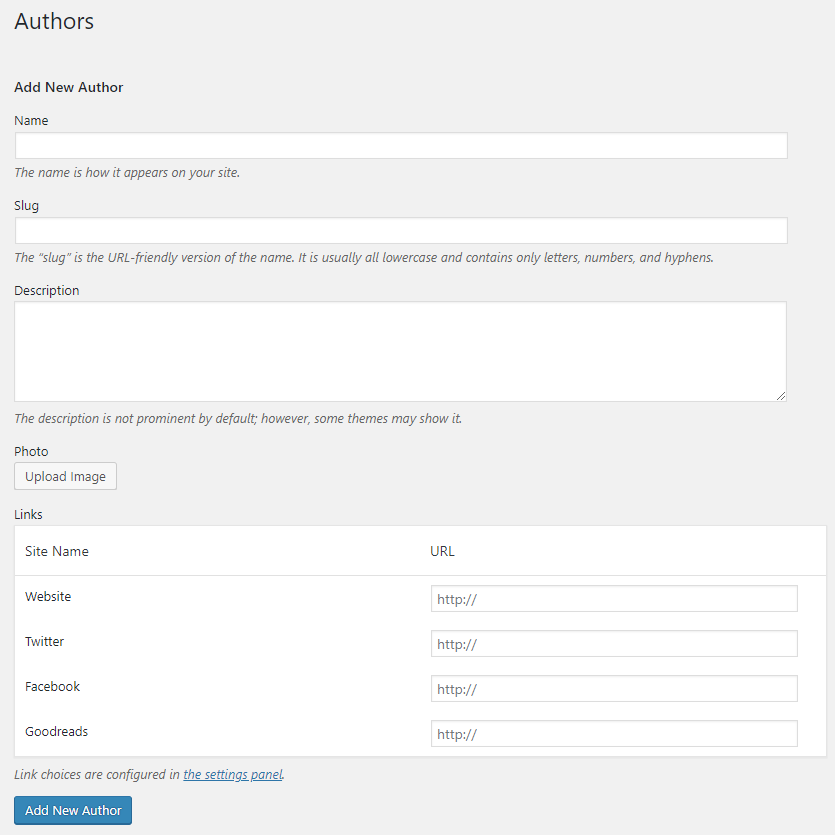 Fill in the form and press "Add New Author" to save. Once added, you will be able to select this author when adding/editing a book.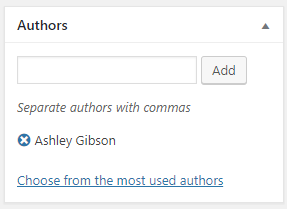 Note: authors can also be added directly from the Add/Edit book page, exactly like adding a new category or tag. When authors are added this way they will then appear in Books » Authors and you can edit them to fill out the author profile information.