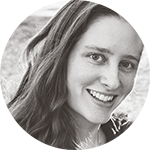 Hey, I'm Ashley, the creator of the Novelist plugin.
I started out as a simple book blogger on nosegraze.com. I quickly started working with other book bloggers to create custom designs for their sites. This led to me building my first WordPress plugin, the Ultimate Book Blogger plugin.
As time went on, I started working with authors to build their custom website and I found myself creating ways to help my clients manage their books more easily. I wanted them to be able to easily add new books on their own without having to contact me each time. This would save them time, money, and headache.
But more importantly, I wanted them to easily be able to add those new books using the same style as their other book pages. When you're not a coder, that can be tricky. It's easy to accidentally mess up formatting!
That's when Novelist was born.
The Deets
I'm a 28 year old American who lives in England (I fell in love with a Brit!).
My favourite book genres are fantasy, contemporary romance, and dystopian.
I try to attend BookExpo America every year. Let me know if you'll be there – I'd love to connect!
I love all things coding and WordPress. I have several free plugins in the WordPress.org repository, and a few others for sale at shop.nosegraze.com.
I also manage my own servers and run a WordPress hosting business called Book Host.
Follow me on Twitter @NoseGraze.