ARC Requests can be viewed and managed on the "ARC Requests" menu on the left.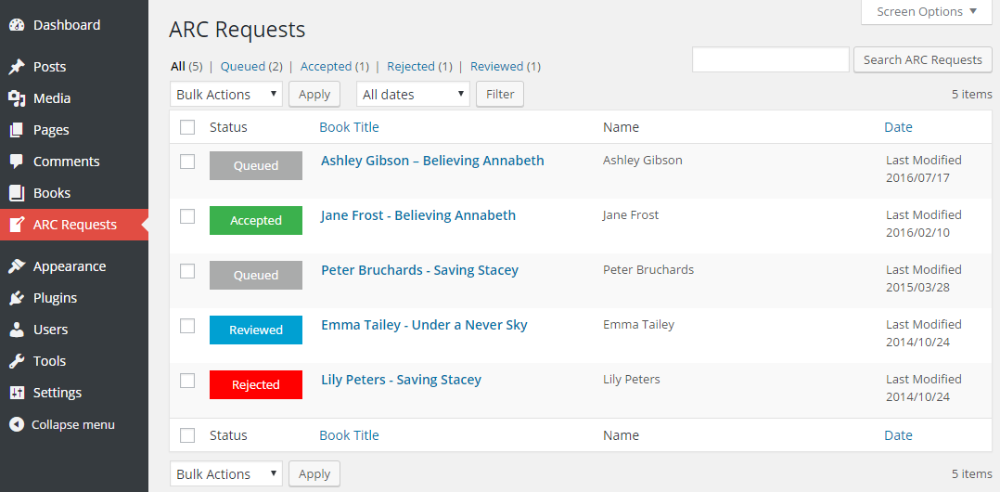 Clicking on an ARC Request will take you to the single request page, which allows you to see more details.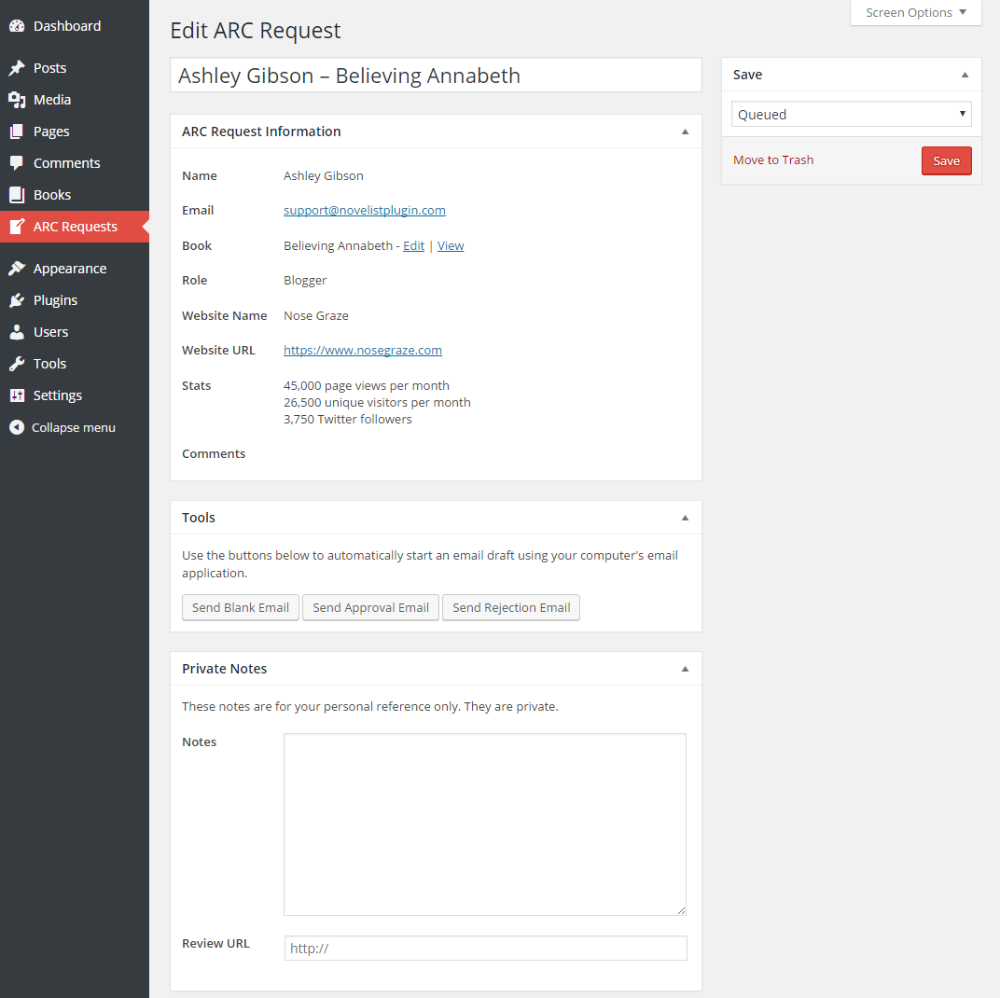 You can view all the request information ("ARC Request Information" box), easily email the requester ("Tools" box), add your own private notes ("Private Notes" box), and update the status of the request ("Save" box on the right).