The long awaited multi-author extension is now available for purchase.
The main Novelist plugin is designed under the assumption that one person (the site owner) is the author of all books on the site. The new multi-author extension changes this; it allows you to create different author profiles and assign different authors to each book.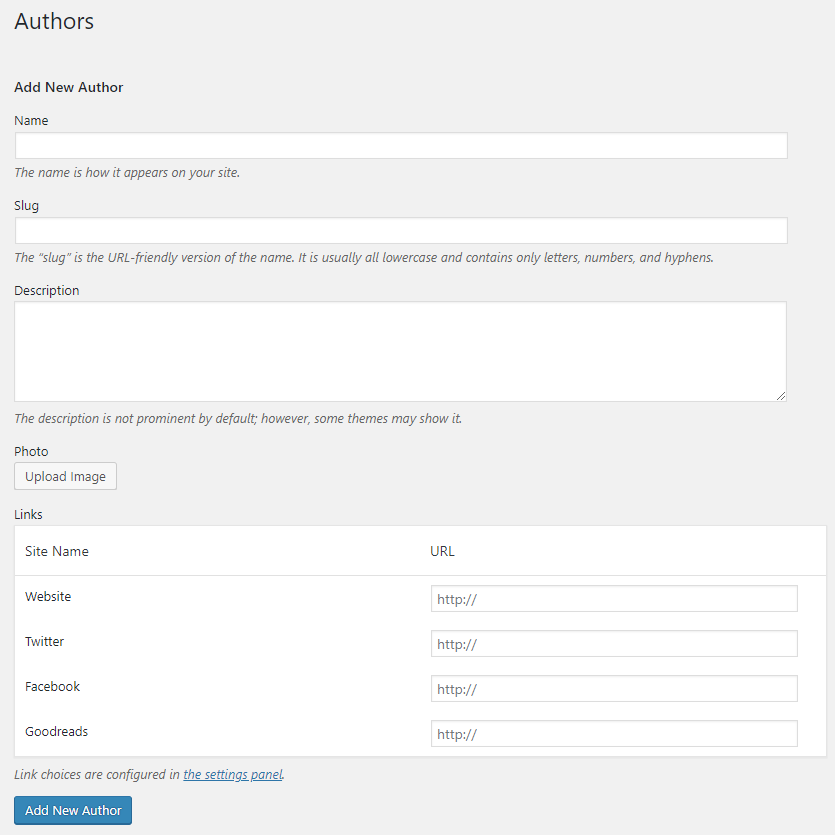 The author name(s) can then be displayed with the rest of the book information.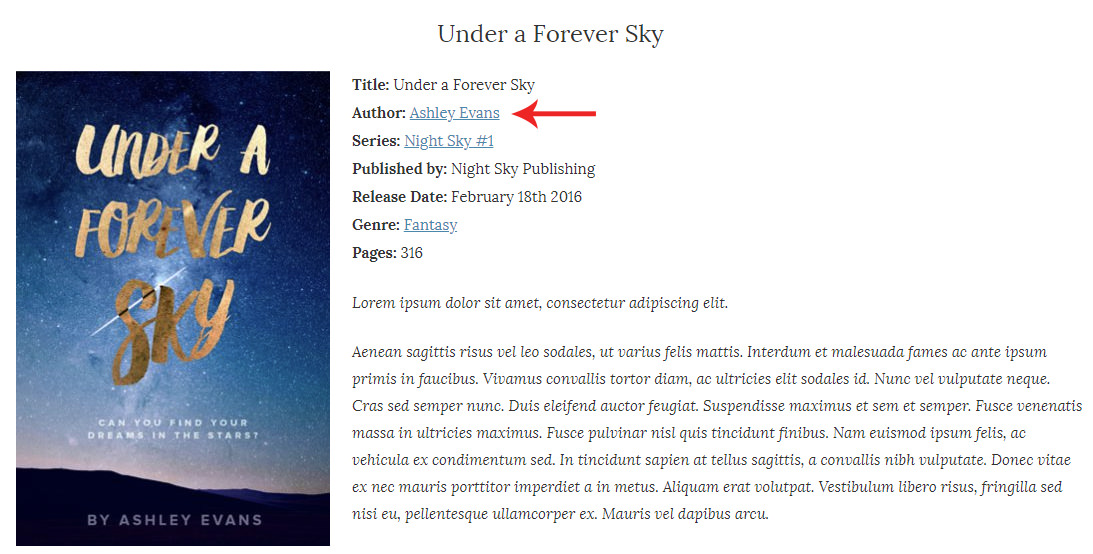 Author profiles & directories
Authors can be given biographies, have a photo uploaded, and have social media links configured. This information can then optionally be displayed in a public author directory.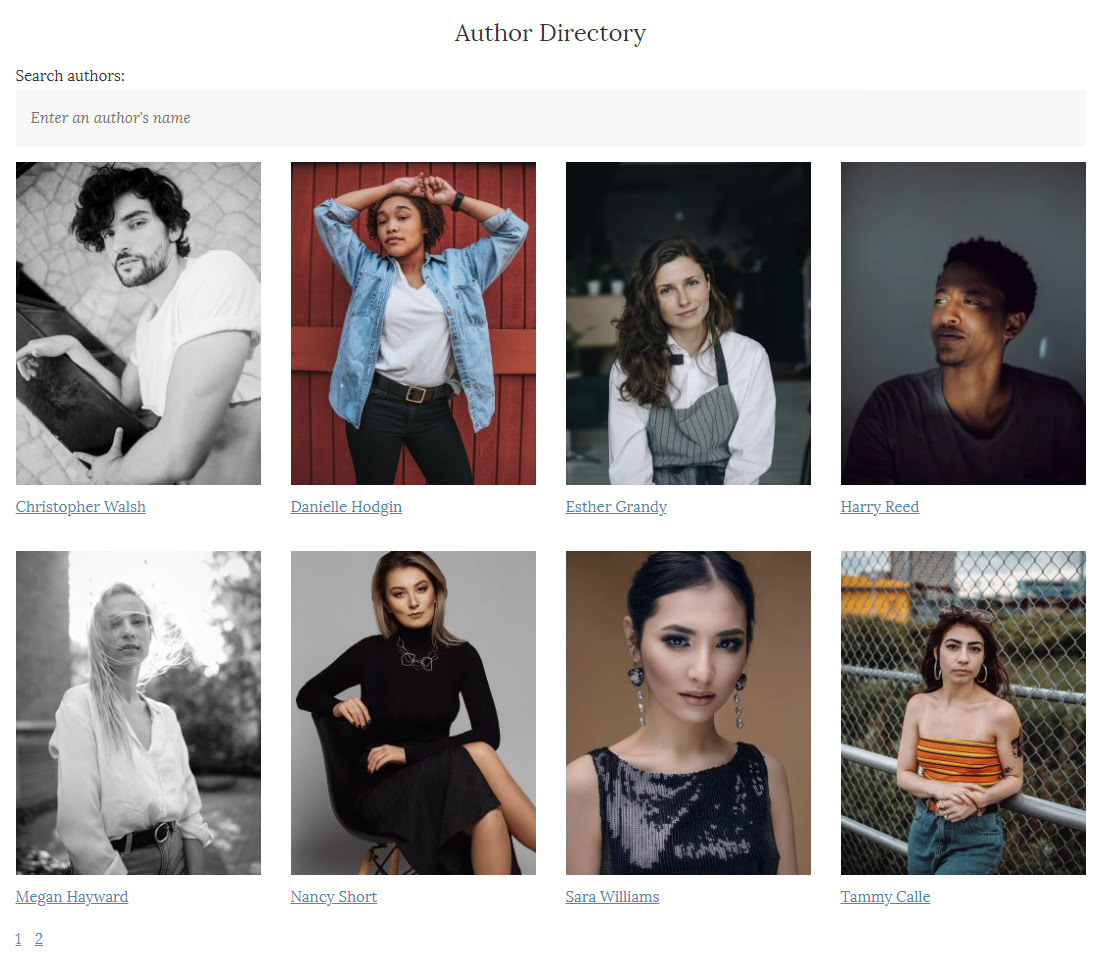 The directory will list all authors on the site along with their photo. When clicked, the photo will lead to an individual profile page for that author.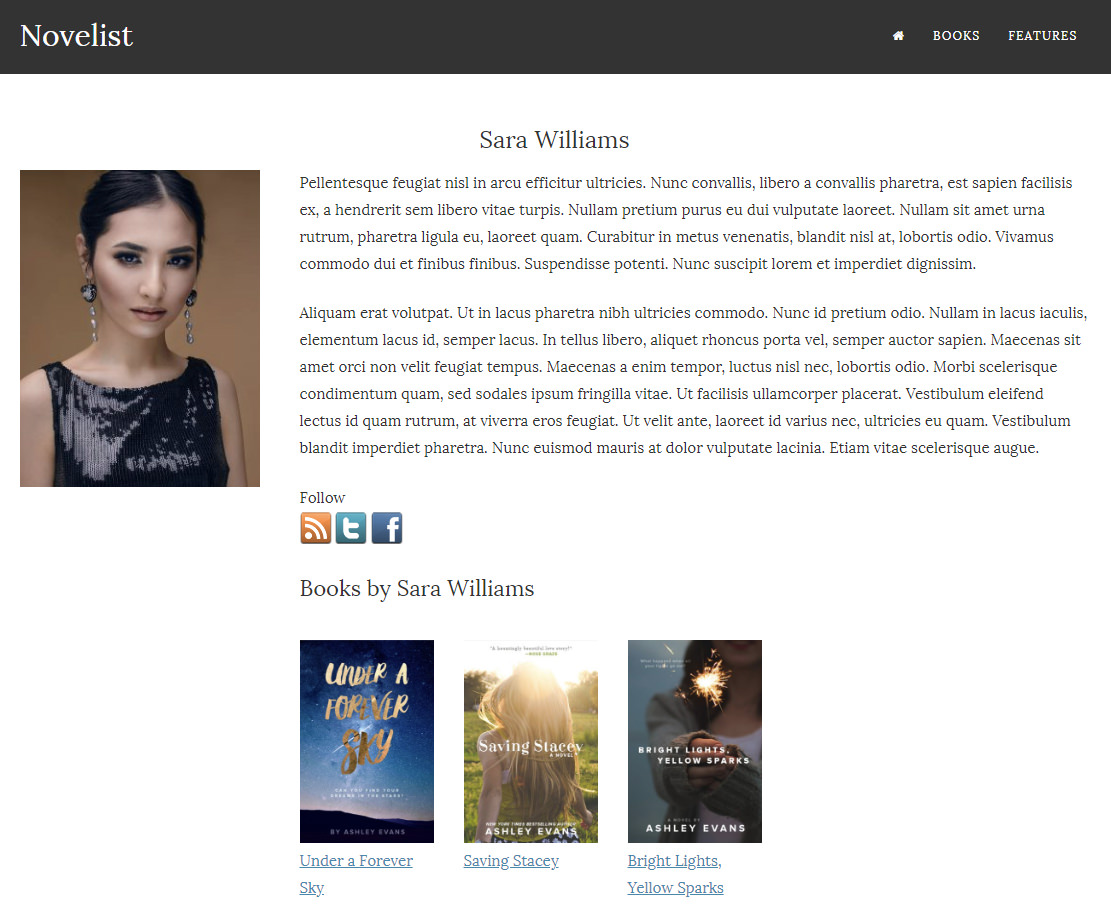 See it live
Want to see the author directory feature in action? You can view it live on the test site here: http://demo.novelistplugin.com/authors/.
Purchase the Authors add-on
The authors extension is available for purchase now, starting from £24 for a single-site license.
It is also available as part of the add-on bundle, along with four other extensions. The bundle pricing starts from £65.
If you've already purchased the add-on bundle then you get the new authors extension free of charge. Log in to your account and go to your "Account" page. Click the "Downloads" tab and the "Authors" add-on will be available to download in the list.

Have any questions
Feel free to get in touch if you have any questions about the new add-on.