Novelist is designed for authors websites. The assumption is that you – the site creator – are the author of each book that's added into the system.
But I recently spoke to a designer who was creating a website for a publisher. This publisher wanted an author directory that an archive of  several authors, and each one had its own profile page. This inspired me to create a new Novelist extension that enabled support for multiple authors.
Add-On Features
This extension is still a work in progress, but here are a few of the features so far:
Create new authors and assign them to books.
Authors can be created in Books > Authors, much like creating a genre or series. Each author gets its own profile details.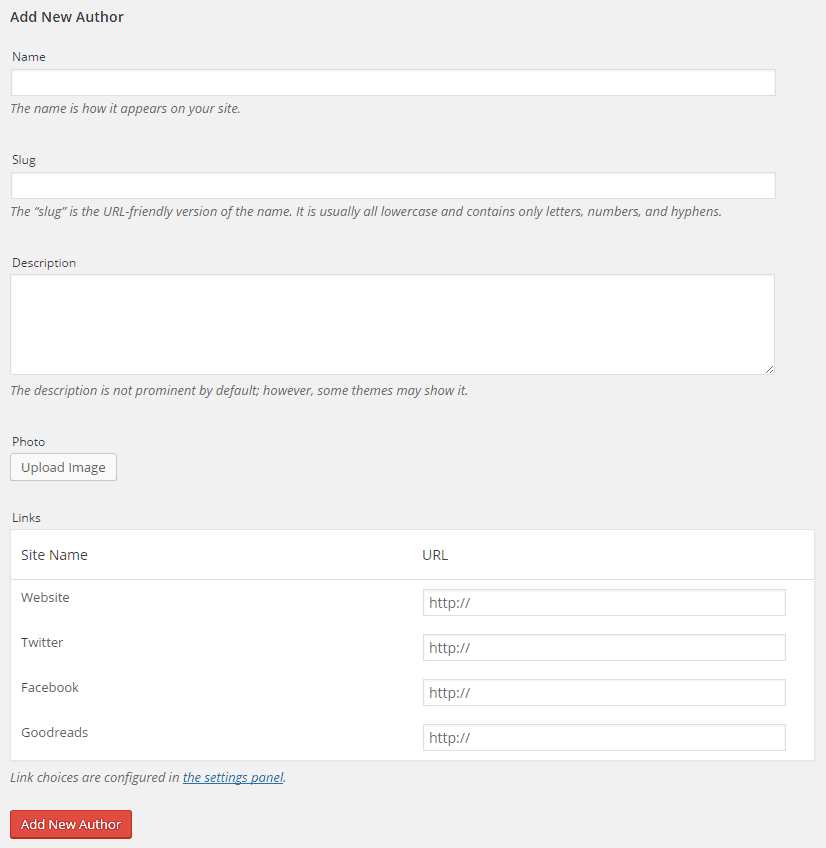 Display author bio on book pages.
Fully formatted author biographies can be displayed on each book page.
Author directory.
Finally, the feature that inspired this whole plugin to begin with: the author directory.
This feature is added to a page of your choosing via a shortcode. This creates a grid of all authors added into the system. You can navigate between pages and search for a specific author.
Clicking on an author's name will take you to their individual profile page.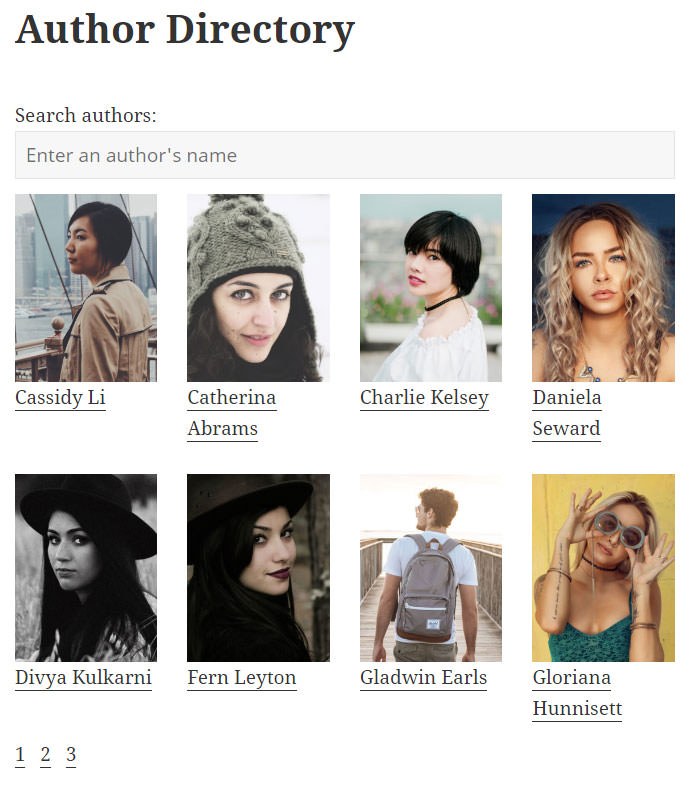 Sign up and I'll let you know when it's ready!
If you're interested in the multi-author extension, be sure to sign up for the mailing list (if you haven't already) and I'll send you an email as soon as it's available!